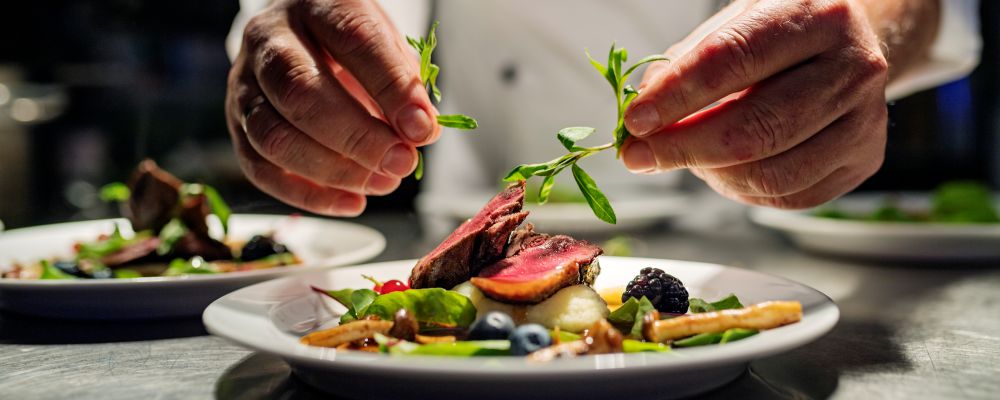 Satisfy Your Appetite
We understand your yearning for a fantastic meal after a long day of adventuring. There are many delicious local restaurants in town; here are a few of our recommendations:
The Grande Kitchen + Bar

This is just steps away from your suite on the main floor of the building and has amazing service and delicious cuisine.

Menu

The Iron Goat

This Canadian-driven bar & grill has a great patio view of the mountains and the flavour-profile is locally inspired.

Menu

Tapas Restaurant

Tapas was voted one of the best restaurants in Alberta and is the perfect destination for a romantic night out.

Menu
Quench Your Thirst
Want to experience Canmore's night life, but don't know where to start? We've got you covered.
Where The Buffalo Roam Saloon

This small lounge on Main Street has Canadian craft beer, Canadian wines, and cocktails that are crafted from local spirits that you may not find anywhere else.

Menu

Wild Life Distillery

Enjoy delicious cocktails made from their own spirits and local ingredients.

Menu

Sheepdog Brewing

Order a flight of beer to taste, lounge in the upstairs loft, and relax in a great atmosphere.

Menu